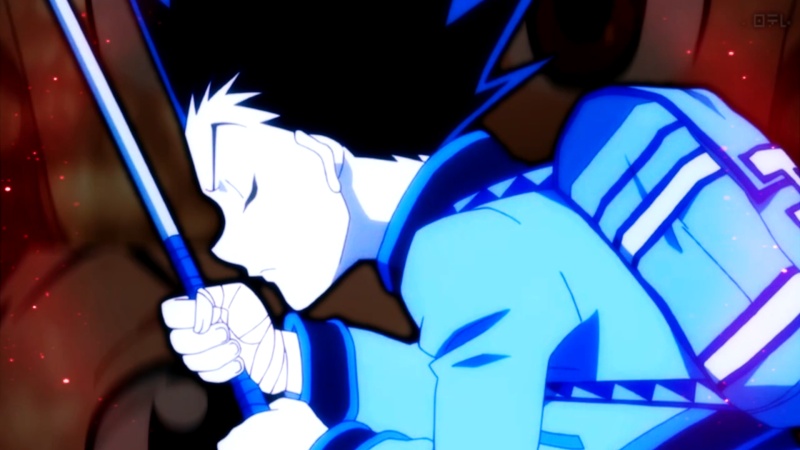 Hello Guys , this is my first Post Here
and i'm here to share with you my Full AMV
actully i know this amv have a lot of problems but i'm glad i finished it and i'm proud of it^^


Link to Watch online on YT :

i Really need your Opinion

JaaaaaNaa



Posts

: 9


Join date

: 2013-06-16


Age

: 23


Location

: Algeria



yo!
Some camera movements were illogical going backwards instead of zooming forward 0:27, 0:38 (doesn't match up with the second clip) and some zoomed out then in using the same clip 0:42 (doesn't work well with the flow of movement) more so didn't like the overused fades, should really use fades for the calm parts of the song other then the action part (chorus) if so try make it less visible, Two points to work on

   I'll see you to the next
Admin





Posts

: 415


Join date

: 2012-08-11


Age

: 23


Location

: New Zealand, Hawkes Bay



Sorry, but I didn't like... Seemed boring to me.

In the beginning the scene selection could have been better then at 0:20 it started to be a bit better. Then the camera movements were a bit repetitive like what viper said about it going backwards and illogical.

At 0:48 I think that if you did a motion mask instead that part would have came out better, but when you did that the scene didn't look right with the glow, outlines, and even the masking looked weird. You did this twice so I'm not going to say about the second one.

The action part was not bad, though I think it could have been a tad faster like you did the second time. Some parts were very odd like the reverse thing for example, at 1:49. You did this several times and it appeared a bit odd.

You should watch your fades because it the action part you didn't really need them. For effects, it was a bit too much and colorful and some parts you didn't really need them.

Overall, it was okay. Good Luck on your next!



Posts

: 750


Join date

: 2012-11-19


Age

: 20


Location

: In the artistic world




---
Permissions in this forum:
You
cannot
reply to topics in this forum